Article in Norwegian. Published by dagbladet.no 15.01.2018
By Anders Grønneberg
Read Auto-Generated English Translation Here
Eurovision Song Contest
Will Alexander Rybak once again charm Europe, or will Charlotte Kjær become the MGP artist of the year?
Dagbladet reports the year's Norwegian finalists.
In 2009 Alexander Rybak won one of MGP's most superior victories in the final in Russia. He is still a popular artist, and if he were to represent Norway this year, I guess it will give bonus points.
«That's how you write a Song» is one of the best Norwegian finalists of the year, a different Rybak song, where the fiddle plays a second part.
A safe choice to send to Portugal in five months from now.
Our favorite is Charla K , or Charlotte Kjær. She entered the limelight about ten years ago, and in 2009 she participated in "X Factor" with the girls group Shackles.In 2013, she was singing in the Melodi Grand Prix with a song written by Silya Nymoen, without making any results on Richter's scale or other measurement stations.
Now she is here as the best of the year, Norwegian MGP finalist. "Stop the Music" is irresistible and elegant with a potential that should reach far in a possible European final. She has written it in collaboration with a popsmith and hitmaker of rank, Per Gessle from Golden Times and Roxette.
Jan Fredrik Karlsen disappeared as MGP general last May, and NRK producer Stig Karlsen took over.
He has done a good job of finding artists and inviting songwriters, because this year's bouquet is lush and fine – although not everything blossoms and smells good.
It is mostly in English, this year too – all eight songs. One is singled in Spanish, and it makes Alejandro Fuentes with passion and conviction. A different grip, but Latin songs do not all too often come to the MGP universe.
Bare Vidar Villa, one of Norway's most influenced artists, uses the native language.
And we can not even give him points for that. If he had chosen any other language, the text would be camouflaged. Villa is dreaming of a "milf" and paints its longing in puberty twists.
Here are the ten Norwegian MGP finalists this year:
'
Text and melody: Alejandro Fuentes / Angel Arce Pututi / Alejandro Arce Pututi.
Artist: Alejandro Fuentes
Let: «Tengo otra»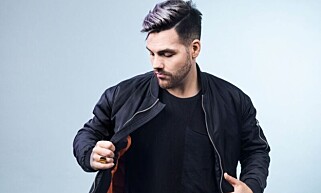 Alejandro Fuentes offers a song that suits MGP, although it is very unusual Norwegian. The "Tengo Otra" is slipping down on Latin-inspired song.This master Alejandro, who sings high, dark and mysterious, and shelves into Latin solidarity. It is airy and has a comfortable, moving rhythm, and goes Spanish to "have another woman."
"""""""""""""""""""""""""
Artist: Aleksander Walmann
Let: «Talk to the Hand»
Text and melody: Joakim «Jowst» With Steen / Jonas McDonnell / Magnus Klausen.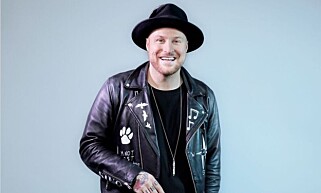 One year after the duo Jowst with Aleksander Walmann and Joakim With Steen did a decent job in the European MGP final, they are back.
«Talk to the Hand» is a funky feelgood song that dresses a happy hour party on the beach.Synthbassen that accounts for a lot of progress. A lively, but somewhat flat song that goes in one with the flower magazine.
"""""""""""""""""""""""""'
Artist: Nicoline
Let: «Light me up»
Text and melody: Nicoline Berg Kaasin / Johan Larsson / Emilie Adams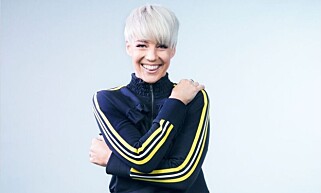 Minimalistic vocal pop song.Nicoline Berg Kaasin impressed in "Stjernekamp", but lost the final to Knut Anders Sørum in 2016.
Nicoline is hard rock and vocal performer all the way, but what she brings to the square is exhausting and boring. «Light me up» will be fancy, but becomes sterile, it's cool and cool without charm – and repetitive until it's annoying.
""""""""""""""""""
Artist: Charla K
Let 'Stop the Music'
Text and melody: Charlotte Kjær / Per Gessle / Alex Shield.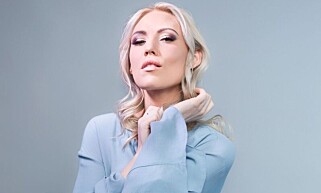 A magnificent pop song in the centerpiece layer that touches and attaches. There is an expectation in the opening, where Charlotte with a clear voice spins silver threads in the air. When the refrain comes, it sprouts the confetti from the rainbow. "Stop the Music" is without big fakes, but carries a blue longing.Simple and elegant. Is there anyone who can press the right pop buttons, so it's Per Gessle.
"""""""""""""""""""""""'
Artist: Tom Hugo
Let: "Like it"
Text and melody: Tom Hugo Hermansen.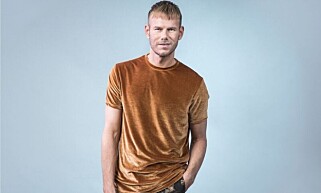 A seismic party party.Sørlendingen tried in the MGP circus five years ago, without qualifying for the main final."Like it" has funky grooves and is quick and easy in the steps, but testifies to low ambitions on the genre's behalf.
Funky guitars are reminiscent of Daft Punk and "Get Lucky", but lack its elegance. Reuse is sustainable, but recycling clichés and self-sacrifices is the source of the music environment.
""""""""""""""""""""""""""""""""""'
Artist: Rebecca
Let: «Who We Are»
Text and melody: Text and melody: Kjetil Mørland.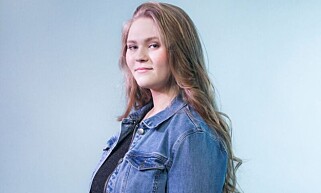 The man behind the MGP winner "A Monster Like Me" has delivered a vocal-driven pop song to Rebecca Thorsen, who won the NRK P3's Untouched a few years ago.
«Who We Are» a ballad, partly minimalistic – which dissolves and becomes a rhythmic and violent orchestral pop song. Rebecca sings well, but despite varied events, the overall impression is still and flat.
"""""""""""""""""""""""""""
Artist: Vidar Villa
Let 'your mother'
Text and melody: Vidar Andrè Mohaugen / Jonas Thomassen.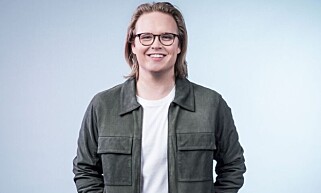 Vidar Villa is one of the country's most streaming artists with "One Night Stand", "It's Party", "A couple of quiet shots with the guys" and "Lord God."Here he "loves" in the same Russian-style landscape with his milf dreams.
Huff, because this is puberty – catchy but dull. Sell ​​it to the Russians who hear it at home. Some want daughter, other mom – but hopefully nobody will have a Villa.
"""""""""""""""""""""""""""""'
Artist: Ida Maria
Let: «Scandilove»
Text and melody: Ida Maria Børli Sivertsen / Stefan Törnby.
Naivistic and fun. A rude, skinny and merry poprocker.Far more easy than we know Ida Maria. "Scandilove" is a bit like sucking on a lollipop dipped in soda powder, it dots on the tongue and shower in the ear canals.
A fresh happy-pill that gives a bit of asossias to the 70's Joan Jett and Blondie – an invisible popcorn that whips energy.
""""""""""""""""""""""""""""""""""""""
Artist: Alexander Rybak
Let: «That's how you write a song»
Text and tune: Alexander Rybak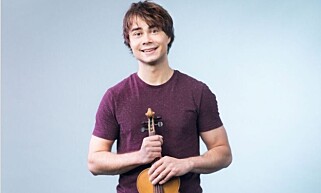 Nine years after he took Norway and the rest of Europe by storm, Rybak is back. Rarely heard him so hilarious and playful, here's a lot of musical profit in a party of a song.
Here he shows a new side of himself, and taking us into the funky corner. Heavy and exciting time – really catchy 70's retrofun. And of course, the fiddle nicely in the background.
""""""""""""""""""""""""""""
Artist: Stella & Alexandra
Let: «You Got Me»
Text and melody: Gustav Eurén / Niclas Arn / Stella Mwqangi / Andreas Alfredsson.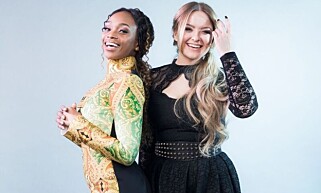 Stella Mwangi represented Norway in 2011 with "Haba Haba", but smoked in the semifinals.
Now she is back in the jail together with Alexandra Rotan, who participated in MGP junior in 2010.
«You Got Me» is an energetic, fast, straight forward and catchy orchestra pop song with spattered rhythms.
It is untiring, but banal and fussy.
Stella stands for vocal acrobatics, while Alexandra takes it down in the vertebrate.